Menu of Services
For services that truly suit your skin, each Renew Med Spa treatment begins with a skin analysis and consultation by our highly-trained expert medical aesthetic providers to help choose the right treatment for you. Our services implement customized techniques with clinical grade professional products to deliver positively radiant results. Love your skin!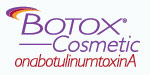 Botox
Botox® Cosmetic
Helps to improve the appearance of moderate to severe frown lines and crow's feet by giving you a more relaxed, rested and refreshed appearance.

Glabellar Region (region between the brows that form the "elevens")
Usually requires 5-7 injection points with 4-6 units per injection
Average dosing: 20-40 units for female
40-50 units for male
Brow Lift with Glabellar Region: requires 2 extra injection points with 2-6 units per injection
Brow Lift
Usually requires 3 injection points with 8-10 units in the procerus and 4-7 in each lateral brow area.
Average dosing: 16-24 units
Forehead Frontalis
Usually requires 4-12 injection points with 1-5 units per injection
Average dosing: 10-30 units
Crows Feet
Usually requires 1-5 injection points per side (sometimes a second tier is required) with 2-5 units per injection
Average dosing: 12-30 units
Hyperhidrosis Treatment
Pricing quoted at consultation
Botox® is FDA approved for treating excessive underarm sweating that is not adequately managed with topical agents.
Usually requires 25 – 100 injection points in each axillae region
Average dosing: 50 – 100 units
Dermal Fillers

Juvéderm® is a hyaluronic acid based product used to restore volume and fullness to the skin. Ideal areas for Juvéderm® include nasolabial folds (folds that run from the sides of the nose to the corners of the mouth or lips), marionette lines (lines that run down from the corner of the mouth to the chin), and lips, under the eyes, cheeks and hands.
For more information click here.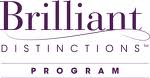 Become a member of the Brilliant Distinctions® Program and receive special offers, exclusive invitations, and points redeemable for dollars off future products and services. Enjoy all the program has to offer!

Bioidentical Hormone Replacement Therapy
Understanding Hormone Decline And Bioidentical Hormone Replacement
It is broadly accepted by the medical and scientific communities that a number of hormones decline with aging.  These declines can result in many of the symptoms and manifestations of aging. For women, menopause is the result of the precipitous decline in estrogen and progesterone production. For men, andropause is the result principally of a decline in testosterone levels. The other hormones that decline and are well documented include growth hormone and the adrenal hormone DHEA. The decline in these hormones starts much earlier and is more gradual. Our bio-identical hormone replacement therapy is designed to counter these declines with therapeutic level of hormone replacement.
What is the purpose of each of the key hormones?
Estrogen
Protects against osteoporosis, heart disease, memory loss, colon cancer, incontinence and tooth loss
Enhances sleep, emotional well-being, mental acuity and focus, attention span, communication ability, vision, hearing, taste, touch, smell, digestion, libido and skin tone
Relieves menopausal symptoms and depression
Progesterone
Has a calming effect and enhances mood
Increases energy and libido
Relieves menopausal symptoms
Decreases risk of endometrial cancer and may help protest against breast cancer
Protects against osteoporosis and heart disease
Testosterone
Builds muscles and promotes muscle tone
Increases energy and libido
Enhances sense of well-being
Helps strengthen bone
DHEA
Helps protect against heart disease, osteoporosis, diabetes, cancer, memory loss and lupus
Can increase and enhance energy levels, libido, memory and immunity
Protects against the effects of stress
Helps to prevent wrinkles and dry eyes
Cortisol
Helps in responding and coping with stress, trauma and infection
Increases energy and metabolism
Helps regulate blood pressure
Reduces allergic and inflammatory response
What are Bioidentical Hormones?
Bioidentical hormones, also known as natural hormones, are substances that have the same chemical structure as the hormones that are produced by the human body, and they also create the same physiologic response. Hormones are NOT drugs. They are naturally occurring substances that are found in all humans since the time of conception. BHRT replaces hormones at a "physiologic" level that is not harmful to the body. Physiologic levels never exceed what the individual has already been accustomed to in his or her younger years.
Are Bioidentical Hormones FDA Approved?
We use FDA approved bioidentical hormones (natural hormones) whenever possible; however, when a dosage or strength that the patient requires is not commercially available, we use a compounding pharmacy to prepare an individualized prescription. Compounding pharmacists must comply with the regulation of the state boards of pharmacy, and they have access to the highest grade bulk ingredients as well as state-of-the art equipment used to accurately prepare hormone preparations. Close monitoring of the patient  helps to promote maximum benefits and safety.
Who needs BHRT?
Men and women who suffer from PMS, menopausal symptoms, andropausal symptoms, loss of sex drive, chronic fatigue, insomnia, anxiety, depression, headaches, weight gain, persistent pain, or many other common conditions could benefit from our BHRT program. Learn more about the symptoms and benefits of our BHRT programs for men and women by clicking one of the links below.
Facials
Refreshing Express Facial
Designed for all skin types, this facial is designed for clients on the go! Skin will be thoroughly cleansed, exfoliated and refreshed giving lifeless skin an instant boost.
Gentleman's Facial
Specially designed for men, this facial consists of a stimulating facial massage to help tone facial muscles and a deep cleansing facial that exfoliates the skin and targets stubborn ingrown hair.
Back Facial
Pamper this hard to reach area with deep pore cleansing, exfoliation, steam therapy, and a customized masque chosen to address your skin's specific needs. Imperfections are reduced and this often neglected area is left radiant and refreshed.
Clarifying Facial
Customized for acne-prone, oily, or combination skin. This clarifying facial includes deep pore cleansing, exfoliation to improve skin texture, aromatherapy, steam treatment, and extractions (if needed). A revitalizing Bio-Sulphur mask combined with Vitamin B, pure essential oils and fruit enzymes is applied to decongest pores and lift impurities. The facial is concluded with a calming cream to reduce irritation, redness and restore hydration to the skin. Problematic skin will begin to normalize and heal.
Renew Signature Facial
Our one hour spa favorite is a must for anyone who wants some special pampering! Our spa facial begins with an in-depth skin analysis by one of our certified facial specialists. During your customized facial, your aesthetician will give your skin a deep cleansing and gentle exfoliation and perform extractions where needed. Steam treatment and a relaxing facial massage prepare the skin for the herbal enzyme masque that is designed to brighten, soften and detoxify the skin. The facial is concluded with a skin & eye firming cream for a more youthful and radiant complexion.
Facial Add-On Services
Add any mask treatment to a facial
Add microdermabrasion to a facial
Chemical Peels
Light Peels
These light peels result in very minimal shedding, no downtime.
Single Treatment (Includes Face and Neck)
Series of 6 treatments
Add-On Décolleté (Chest)
Add-On Hands
Add-On Microdermabrasion
Add-On Facial
Enzyme Peels
These peels are perfect for clients who are new to peels or are not quite ready to move on to higher grade peels. Enzyme peels are derived from fruit extracts which means they will gently exfoliate the outermost layer of the skin. Ideal for teens looking to train their skin and control breakouts.
Lactic Acid Peel
Ideal for dry/dehydrated, sensitive skin. Reduces the signs of aging including fine lines, wrinkles, dullness, and skin imperfections. Gently exfoliates and decongests pores while hydrating the skin. An optimal starter peel.
Salicylic Acid Peel
Ideal for clients with mild to moderate acne. This light chemical peel penetrates oil filled follicles to help unclog pores, while aiding in the improvement of rough texture, blotchiness, and uneven skin tone.
Glycolic Acid Peel
Ideal for aging skin. This ultra-resurfacing treatment exfoliates dead surface skin cells leaving skin smoother, and healthier. Visibly reduces the appearance of dullness, fine lines and wrinkles.
MEDICAL GRADE PEELS
(Medical grade peels result in 4-7 days of heavy shedding.)
Face & Neck
Add-On Décolleté (Chest)
Add-On Hands
Add-On Additional Coats
TCA Peel
Ideal for aging, sun damaged skin. Physician strength TCA Peel that aggressively treats aging and sun damaged skin. A revolutionary treatment that will rejuvenate the skin in just one treatment.
Salicylic/Lactic/Glycolic Peel
Ideal for oily, acne prone/acne scarred skin. This physician strength peel offers deep exfoliation to open clogged pores and reduce acne breakouts and scarring to promote an even complexion.
ZO 3 Step Stimulation Peel
Ideal for all skin types and all skin conditions. This peel stands out above the rest. It is formulated to improve tone, texture and clarity of the skin. It is used to treat age spots/brown spots, acne and acne scars, hyperpigmentation (including melasma), and effectively eliminates fine lines and wrinkles. Some of the key ingredients found in this peel are TCA (Trichloroacetic acid), Retinoic Acid (Retin-A), Salicylic acid, Lactic acid, and Hydrocortisone.
Spa packages
Host your own Botox® Event… "Day/Evening of Renewal"
Minimum: 6 people (Host + 5 Guests*)
Maximum: 20 people (Host + 19 Guests*)
Host
Once 200 units for a group have been used and purchased, the Host receives up to 50 units of Botox at no charge.
The Host cannot transfer his/her complimentary units of Botox to any Guest/Non-Guest.
The Host cannot save or carry-over their unused Botox® units. All complimentary units (up to 50) must be used at the time of the event and/or at the 2-week follow-up.
Refreshments
1 bottle of Wine (or beverage) and one hors d'oeuvres tray will be provided for the event.
Additional food/beverage may be provided for an extra charge.
VIP Silver Package (12 Month Contract)
Receive 1 Facial OR 1 Deep Tissue/Swedish Massage
VIP Gold Package (12 Month Contract) 
Receive 1 Facial AND 1 Swedish/Deep Tissue Massage
—Call us at 615.624.6643 ext.14 to create a customized package for your special occasion or email us at renewmedspatn@gmail.com for additional information—
Laser hair reduction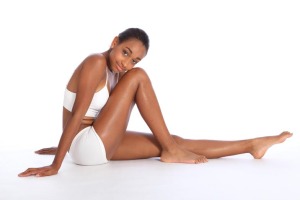 EMBRACE THE FREEDOM OF PERMANENT HAIR REDUCTION!  Imagine how it would feel to save that extra twenty minutes in the shower shaving your underarms, bikini and legs and don't forget about those annoying hard-to-see hairs on your feet and toes that you always seem to notice when you are relaxing by the pool in your hot new bikini!  Well, imagine no longer!!!
At Renew MedSpa we provide safe and effective laser hair reduction for all skin types utilizing a 1064nd YAG.   This quick and easy treatment  yields mild discomfort as our technology cools the skin while the treatment is in process.  In just a few simple treatments, you'll be on your way to smoother, clearer, sexy looking skin that's ready to bare all year long.
WHAT IS LASER HAIR REMOVAL?
Laser Hair Removal uses a low-energy laser to penetrate the skin and reach the active follicles responsible for hair growth without harming the surrounding skin.  Each pulse targets and disables a large number of hair follicles.  Most patients require between 5 – 7 treatments for permanent hair reduction.
WHAT DO I NEED TO DO TO PREPARE FOR A LASER HAIR REMOVAL TREATMENT?
Stop tweezing, waxing, threading, depilatories for at least 4 weeks prior to your first treatment. However, you may shave as often as you'd like.  Shave the area to be treated well 1 day prior to receiving your treatment.  Refrain from sun exposure, spray tans, tanning creams and other products or treatments that will alter the color of your skin.  Certain antibiotics will make you sensitive to the laser treatment.  If you are taking antibiotics 1 week prior to your laser hair removal treatment, please call us to ask if your prescribed antibiotic is photosensitive.  If you are treating the hair on your face and are using any acids or retinoid products, discontinue use 72 hours prior to your treatment.
WHAT AREAS CAN BE TREATED?
Face
Neck
Ears
Lip
Chin
Sideburns
Glabella
Arms
Hands/Feet
Legs
Bikini
Chest/Abdomen
Buttocks
Back
Shoulders
Areolas
Naval
—Call us to create a customized package for your face or body—
Dermaplaning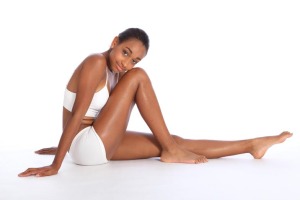 Dermaplaning is an innovative approach to removing dead skin cells, allowing a jump start for skin renewal and infusion of nutrients. It is a simple and safe procedure for exfoliating the epidermis and ridding the skin of fine vellus hair (peach fuzz). Dermaplaning is most often used on those with rough, dry skin, superficial hyperpigmentation, mild acne scarring, or fine lines and wrinkles. This treatment results in a more refined, smooth, "glowing" appearance. Dermaplaning is only performed by licensed Estheticians that have been certified specifically on the treatment. This treatment is a great service for clients who are pregnant of nursing.
Add our Signature Facial to your Dermaplaning service for an additional fee.